Four Fabulous Workshops at VanElla Studios
To register for any of the workshops below via PayPal, please click the "Buy Now" button(s).  If you plan on paying via check, cash, or card (we have a square) please email us at vanellastudios@gmail.com to register.  Thank you!
"The Hot Seat: Dancing for Your Partner" with Jeez Loueez
Wed. Feb 9th, 2013
1-2pm
Lap dances. They're not just for strip clubs! In this hour-long class, Jeez Loueez will lead you through the basics of creating an arousing lap tease for your lover. Whether using a chair, couch, or bed you will learn to tantalize your partner and leave them wanting more. Focusing on controlled movements, light contact, and accentuating your best body parts students will leave this class ready to put their lover in the Hot Seat!
Please come prepared to move and feel comfortable in your own skin. Heels are encouraged, chairs will be provided.
$15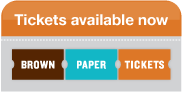 "Hosting Fundamentals" with Lola van Ella
Saturday, Feb 23
1:00pm – 2:30pm
In this class, accomplished emcee Lola van Ella will help anyone interested in creating a stage persona and improving their stage presence for any kind of spoken stage performance, including the intimidating emcee role. Lola will guide students through a number of theater exercises, demonstrations and show and tell to help improve confidence, and empower students to be "off the cuff", charming, and quick witted on the microphone. The class will work together to build characters, come up with stage intros and outros, and work to build the tools to be better and more present stage characters.
Please bring a pen and notebook to class.
$20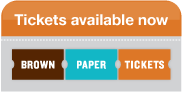 Chair Dancing with Lola van Ella*
Saturday, Feb 23
2:30-4:00pm
It's time to get sexy.  Using a chair as a prop has been utilized in burlesque and exotic dancing for years, and for good reason. Join Lola for a workshop in exotic, sultry and sexy moves all involved around one of the most well loved and readily available props around. We will spend 90 minutes learning an arsenal of tried and true sultry moves that can be used to great effect on stage or in the bedroom. We will work that chair like a hot lover and discover all kinds of fun and tantalizing moves on top of, below, behind and all over that chair. By the end of our time, we will also learn a ready to perform, choreographed routine to take home.
$20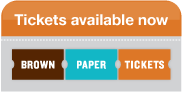 *Please bring a pair of heels to dance in and wear form fitting clothing that you can move easily in. Dress to move but also feel cute! Yoga pants, leotards, leggings, and short shorts are all great.
"Confidence in Character through Physicality" with Sammich the Tramp
Saturday, Feb 23
4:00-5:30pm
This movement based class with professional physical theater specialist Sammich the Tramp (Kyla Webb) is open to performers and non-performers alike. Students will work to physically "tell a story" through specificity in their movement, expression and actions, will build physical characters through a series of group exercises, and will work on short scenes. Whether a dancer wanting to create more impactful performances, an actor looking to broaden their horizons or anyone wanting to build confidence, this class will be very beneficial and a whole lot of fun. Students should dress to move and wear comfortable shoes.
$20